Steak 38 Restaurant was voted the best steakhouse in South Jersey Magazine. Management approached me when they wanted to move on from their previous web designer. The site was rebuilt from the ground up. They had the quality site they wanted for a more reasonable price.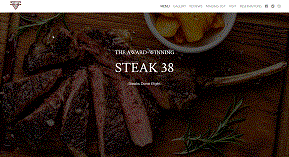 All Charity Vending, LLC is an organization that aspires to give back to the comunity and benefits local charities. Their requested informational site was an honor to design and I was very glad to be a part of helping them with their mission to help others.
"Andrew created an easy to navigate website that reflects me and my business--I couldn't be happier! He included many artistic details that rounded out my theme and complimented my art and content. He is incredibly professional and completed my project within the agreed time line. I would definitely use him in my next web project!"
Carole Henell
Owner - Ewes Quilting
www.ewesquilting.com
The client was interested in rejuvenating the overall design as well as some general changes to the site. The final product included a more welcoming color scheme, updated menu, revised header and additional changes to the general formatting.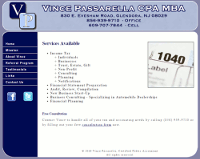 Answer or Cancer is a news aggregator/blog that uses Wordpress as a platform. It adapts a tweaked Elements of SEO theme. The original masthead offers a spectrum of the American experience that represents the theme of the site - are current events in American society a long term answer or cancer? This was a fun project that allowed me to implement autoblogging with WP-o-Matic and customized RSS feeds for news aggregation.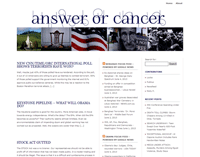 Love Apple Quilters is one of my earliest projects. I did a complete redesign and reorganization of the site. Through a couple of makeovers throughout the years my "love apple border" and updated logo have stood the test of time.